Casement windows are a popular choice for homeowners who want to maximize ventilation and natural light in their New Jersey homes. These windows are often hinged on one side and function like a door, providing a convenient and easy-to-use opening mechanism. But what's truly remarkable about casement windows is their advanced crank mechanism. With just a simple turn of a handle, you can open or close your windows smoothly and effortlessly. This mechanism also allows for precise control over the angle at which the window opens, with the ability to hold the window in almost any position, providing you with a refreshing breeze or a steady flow of fresh air. If you're looking for a window that can stand up to harsh weather conditions, casement windows are a great option, as their tight seal ensures that your home stays protected from the elements. So, if you're looking for a durable, functional, and attractive window option for your New Jersey home, casement windows are definitely worth considering!
When it comes to choosing the right window for your home, it's important to consider not only the aesthetics, but also the functionality. If you're looking for a window that allows for ventilation while still providing excellent protection against air infiltration, a casement window may be the ideal option for you. For homeowners in New Jersey, choosing a high-quality casement window is even more crucial due to the state's varying weather conditions. Fortunately, you can trust the experienced team at Markey Windows, Doors & More to provide expert installation and replacement services for all your home remodeling needs. Whether you're looking to upgrade your existing windows or install entirely new ones, Markey's team of skilled professionals will work with you to select the perfect casement windows for your home. Plus, with their commitment to quality craftsmanship and excellent customer service, you can rest assured that you're in good hands every step of the way.
When it comes to creating a home that truly reflects your unique personality, every detail counts. One of the most integral features that can really make a statement about your style and design preferences is the type of windows you choose. Thankfully, when it comes to high-quality windows that are both visually stunning and highly functional, you can always rely on Alside. This notable company has a proven track record of producing some of the finest casement windows on the market today, all of which are expertly crafted by a team of highly skilled professionals who boast extensive experience in the areas of design and engineering. So, whether you're looking to increase your home's energy efficiency, boost its curb appeal, or simply enhance its overall aesthetic beauty, you can trust that Alside's casement windows are always the right choice.
Our New Jersey Casement Window Services
Looking for a Trustworthy Window Replacement Contractor?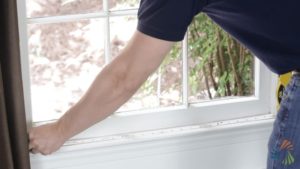 When it comes to hiring a Branchburg window contractor, you have to be a bit cautious about who you choose. It may seem like all
Read More »