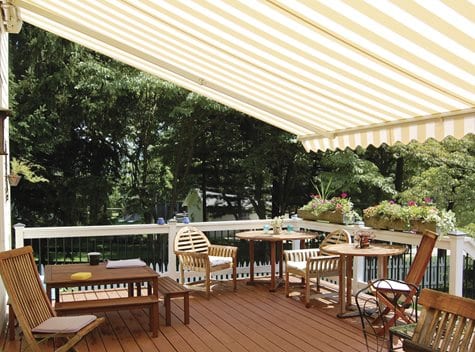 It's Time To Enjoy Your Deck !
Our shade products team uses specialized welding, cutting and sewing equipment designed specifically for the production of top quality awnings, canopies and shades. Ultrasonic shears cut and seal the fabric with precision.
Computer-controlled equipment automatically hems, seams and tacks the fabric to produce a perfectly made awning. Extensive marketing materials and easy-to-follow technical instructions allow fast start-ups for companies looking to get into the awning business.
Looking for a Trustworthy Awnings Replacement Contractor?
As their name suggests, these designs don't require wall mounting. They are a freestanding structural framework which patio awning(s) are fixed onto. Freestanding awnings are popular in open spaces, and their extra sturdy construction means they can cover large spaces like restaurants, poolside areas and lawns.
The patio awnings are purchased separately, giving flexibility over your choice of model. When providing a quotation we will provide a total cost for all products.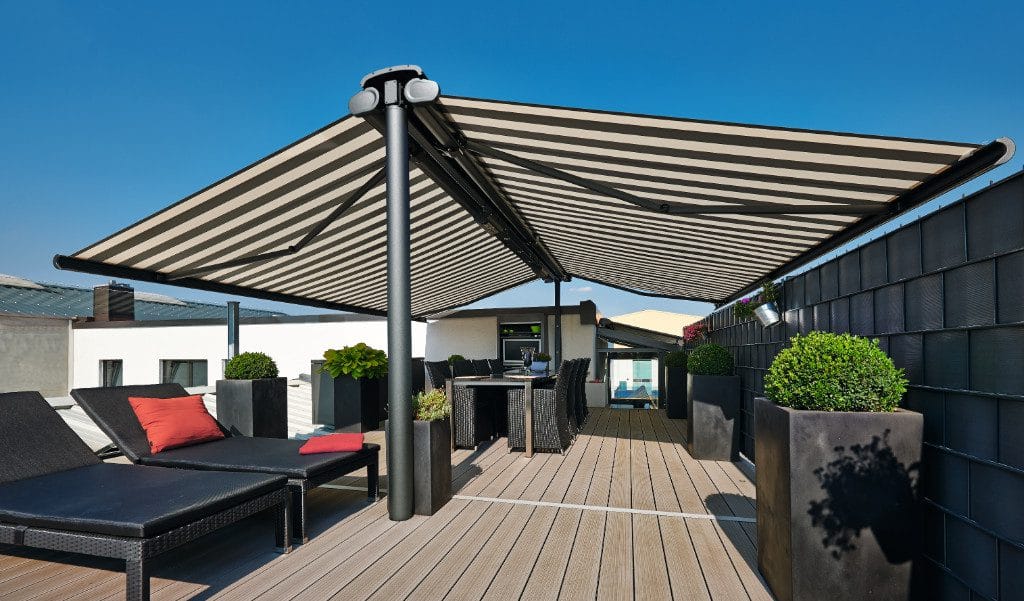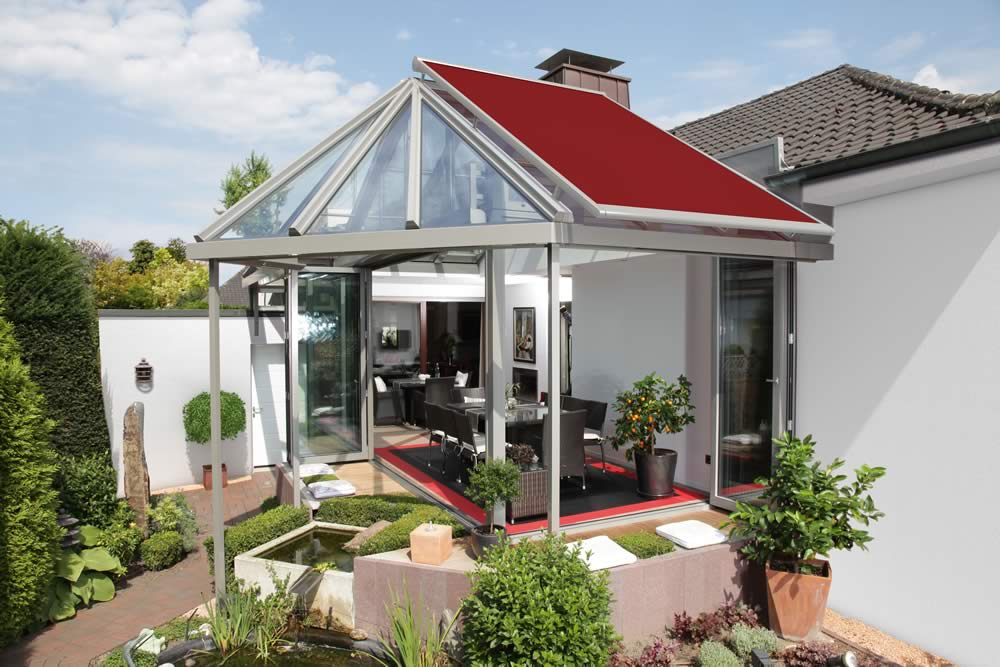 Conservatory awnings have a unique framework which is mounted to an existing roof structure. Internal designs provide shading from under the glass, while external designs are fitted over it. 
Markilux and Weinor's hard wearing awning fabrics are capable of withstanding outdoor conditions, offering the unique benefit of being able to block sun rays before they touch the glass. This provides improved temperature control, and both types can be operated with a remote control.
Our New Jersey Awning Services
Domestic and Commercial Awnings