Hunterdon County Gutter Repair Contractor
Home maintenance is a must-needed thing when you are a homeowner. If you are looking for the best Hunterdon County Gutter Repair Contractor, contact Markey LLC to make an appointment. Gutters collect and carry rainwater that comes off the roof. If the home does not have any gutters the rainwater would just come down from the roof and splash down on the road and wash away the soil while staining the walls of your home. To prevent these things from happening and continued damage to your home and roof you need to install reliable gutters to help stream the rainwater away from your house. It is extremely important to make sure your gutters are in proper working order. Here are some ideas in solving a common gutter problem. Fixing these problems as soon as they happen will prevent bigger problems: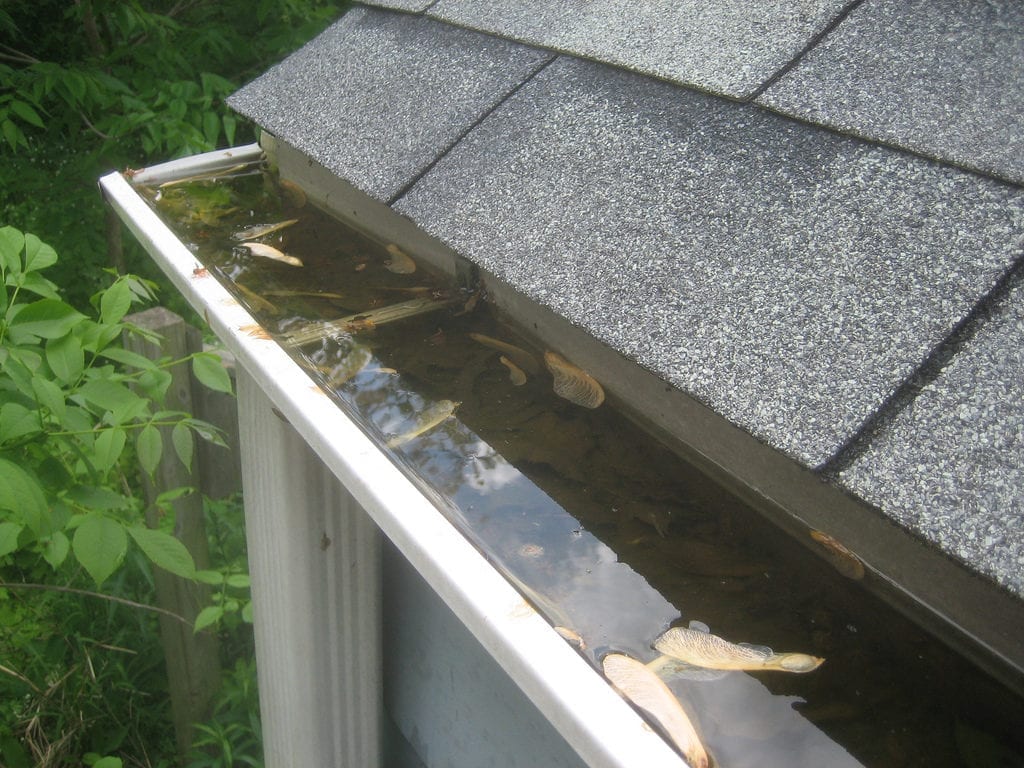 Gutters can develop holes in many different ways. When the gutters in your home are made of metal they are prone to rust. Also, gutters that are made of copper or aluminum are not as strong and with leaves and falling branches get stuck in the gutters they will produce holes and bend the gutters away from the roof. If you notice a hole in your gutters, you need to repair the hole right away so that it does not grow larger and make a bigger problem. You can use roofing cement that closely matches the gutter. Before repairing the gutters may need to clean and have all debris removed. If the hole has been caused by rust you may need to remove the rusted areas before applying the cement to repair the gutter. Unless you are able to clean and repair the hole it may be best to contact a professional that will get the job done efficiently and completely.
The junctions between the gutters are prone to develop drips and if they start cracking and getting damaged, they can ruin the siding and roof. It could be as easy as repairing a hole. You are able to use a sealant, yet before any repair the gutters need to be cleaned and have all debris removed. Once it is all cleaned out, the sealant will properly attach and repair any cracks and junctions that are damaged. A professional gutter repair contractor have all the equipment needed to repair the gutters and have them working again as they should.
Gutters are usually held in place with spikes that are put through the sleeves. Sometime spikes get filled with rust and start rotting away, therefore not holding the gutters properly on your home and falling off the roof. To repair a loose gutter, you can have the spikes replaced. A gutter repair contractor can replace and fix your gutters with ease and expertise.
The best fix to your entire gutter needs is prevention. Finding the best Hunterdon County Gutter Repair Contractor would be an investment made for your home. To make sure that your gutter systems are well maintained and working properly protecting your home, you need to have them check regularly. You will need to hire a professional that will maintain and fix any repairs needed to your roof gutter system. Contact Markey LLC at 908-722-8958 today and make your appointment for all your gutter needs. Markey LLC have been in the home remodeling and contracting business for more than 25 years. They have a reputation of excellent work and customer satisfaction and they always use the highest quality materials. You will be very happy with the results!