Bow & Bay Window Replacement
Bow & Bay Windows in New Jersey
Bay windows in New Jersey are combinations of three or more windows projecting outward from a room. There are also different variations of bay windows; for example, bow windows are a variation of bay windows that is made up of four or more window units joined at equal angles to form a curve.
Bay windows are great because they maximize space and take advantage of multiple views. A bay window will also make a room appear more open and spacious, increases the flow of light into a home, and can add counter area to a room. So in other words, you get more space, light, and distinction.
Bay and bow windows work particularly well in rooms where you are trying to create a greater sense of spaciousness, or in rooms where lots of people will be spending significant amounts of time in. They are popular choices in living rooms and master bedrooms. Another great place for bow & bay windows in New Jersey, depending on the layout of the room, and how formal you intend it to be in the kitchen and dining room area of your New Jersey house. Contact our New Jersey home remodeler today for more information on our selection of bay and bow windows.
Our New Jersey Bay & Bow Window Services
Looking for a Trustworthy Window Replacement Contractor?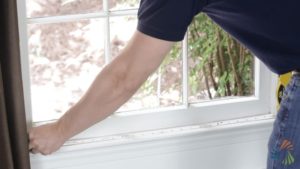 When it comes to hiring a Branchburg window contractor, you have to be a bit cautious about who you choose. It may seem like all
Read More »