Custom Arches & Vinyl Siding
Installation in Middlesex, NJ
New Vinyl Siding and Custom Arches in Middlesex, NJ 08846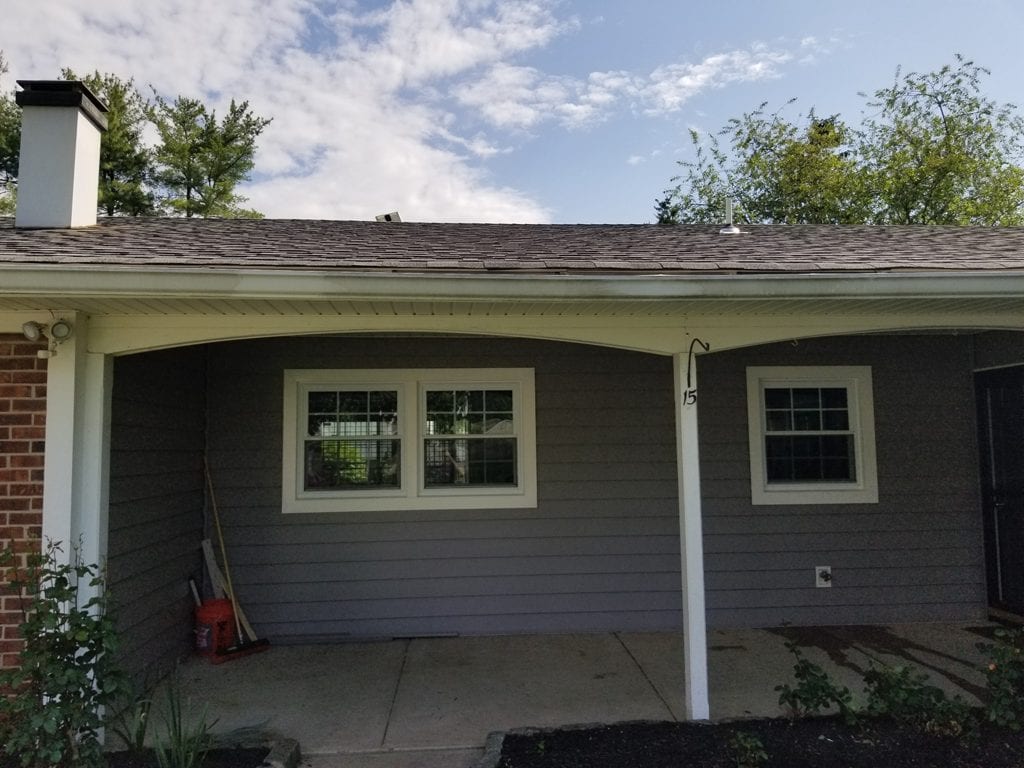 Exterior Home Remodeling in Middlesex, NJ

This Custom Siding Installation was completed by Markey, Windows, Doors & More in Middlesex, NJ 08846. Pictured is the final result of outfitting this beautiful New Jersey home with new vinyl siding and custom cut arches under the porch overhang.
For the Siding, we used Certainteed Cedar Plank style vinyl Siding installed with fullback insulation. We insulate homes before installing vinyl siding to ensure lasting results. We then designed and cut custom arches for the underside of the roof overhang to complete this beautiful patio.
All of the materials used for the renovations are approved by the Homeowners Association (HOA) and meet all requirements in Middlesex, NJ 08846. Markey Windows, Doors & More offers exterior and interior home remodeling services to the New Jersey Area.