Patio Door Installation in Basking Ridge, NJ
Okna Patio Door Installation in Basking Ridge, NJ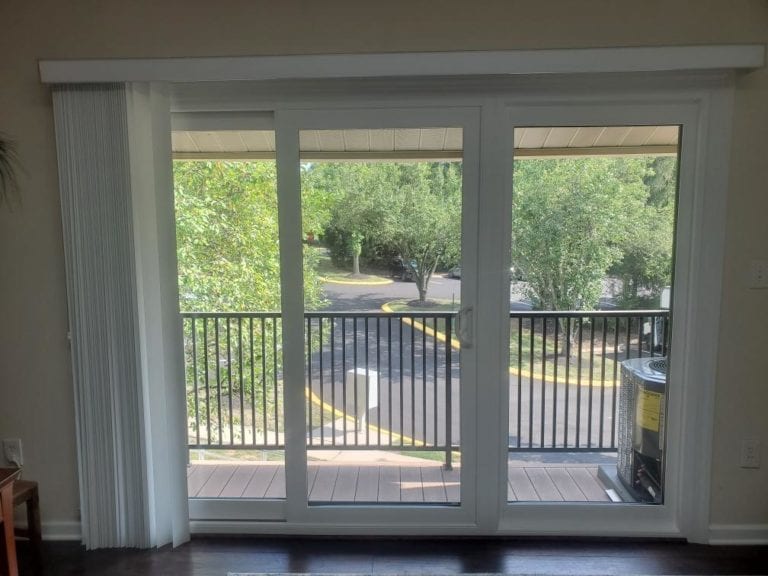 Okna 9 Foot Vinyl Patio Door Replacement
This replacement patio door installation was completed by Markey, Windows, Doors & More in Basking Ridge, NJ.
Pictured is the final result of installing the patio door on the balcony in this Basking Ridge home. We used the Okna Elegante for this replacement – a beautiful 9 foot vinyl patio door.
The Okna Elegante is approved by the Homeowners Association (HOA) and meets all requirements in Basking Ridge NJ 07920.