New Gutters & Vinyl Siding Installation in Branchburg, NJ
New Vinyl Siding and Gutter Installation in Branchburg, NJ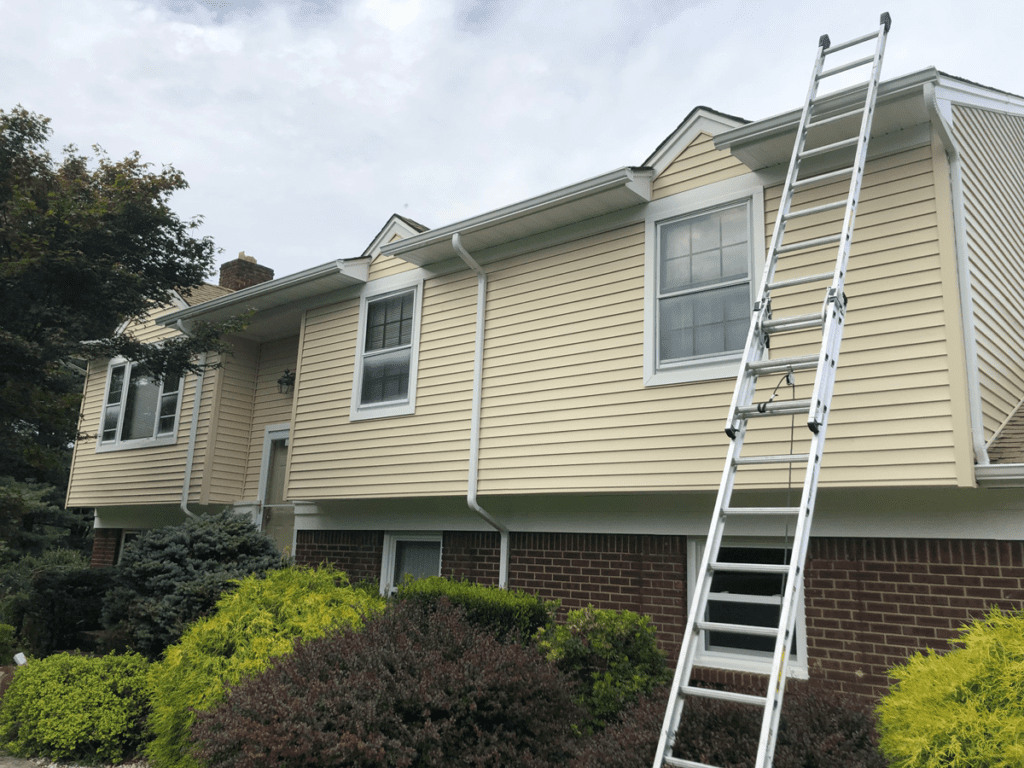 Exterior Home Remodeling in Branchburg, NJ

This Vinyl Siding Installation was completed by Markey, Windows, Doors & More in Branchburg, NJ 08876. Pictured is the final result of outfitting this beautiful New Jersey home with new vinyl siding and rain gutters.
For the Siding, we used Certainteed Clapboard style vinyl Siding installed with fullback insulation. We insulate homes before installing vinyl siding to ensure lasting results. We then installed white seamless rain gutters. Seamless rain gutters help ensure that water is carried away from your home without leaking. No seams mean no leaking, and improved integrity for when the gutters expand or contract due to hot or freezing conditions. In addition, strong winds have little to no impact on seamless gutter systems when compared to traditional seamed gutters.
All of the materials used for the renovations are approved by the Homeowners Association (HOA) and meet all requirements in Branchburg, NJ 08876. Markey Windows, Doors & More offers exterior and interior home remodeling services to the New Jersey Area.