New Double Hung Window
Replacement in Branchburg, NJ
Okna Double Hung Replacement Windows in Branchburg, NJ 08876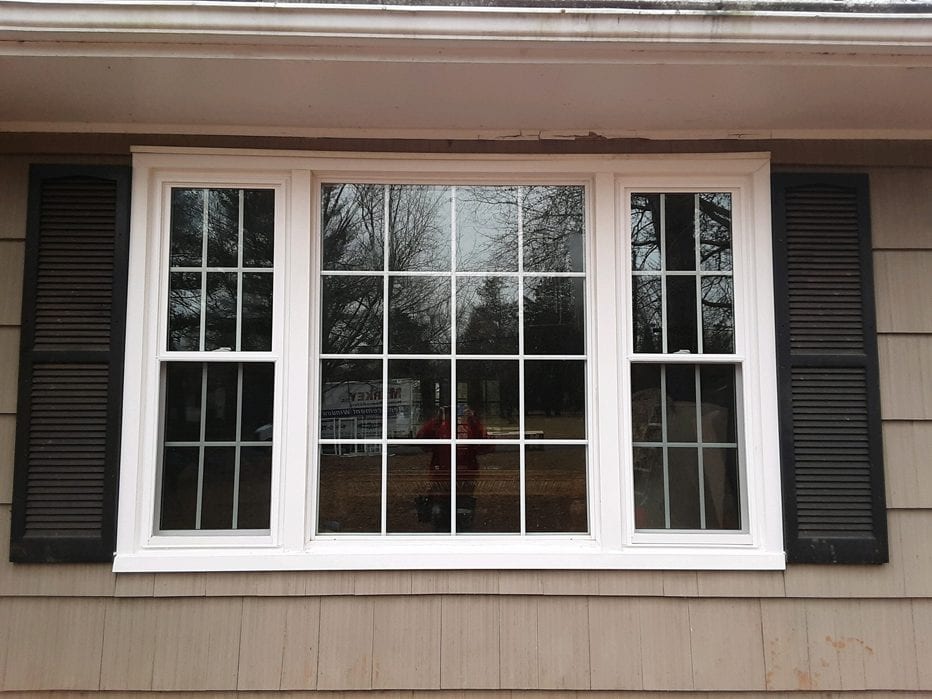 Window Replacement by Markey Windows, Doors & More
This Window Replacement was completed by Markey Windows, Doors & More in Branchburg, NJ 08876. Pictured is the final result of setting this beautiful New Jersey home up with three brand new Okna replacement windows.
For the windows, we used one Okna replacement picture window with two double hung vinyl windows on either side. The space used for this three window set up would be the perfect space for a Bay or Bow window installation as well. Black raised panel shutters were affixed to the outside of the window upon completion.
All of the materials used for the renovations are approved by the Homeowners Association (HOA) and meet all requirements in Branchburg, NJ 08876. Markey Windows, Doors & More offers exterior and interior home remodeling services to the New Jersey Area.