New Vinyl Sliding Patio Door
Installation in Bridgewater, NJ
Okna Forester Patio Door Replacement In Bridgewater, NJ 08807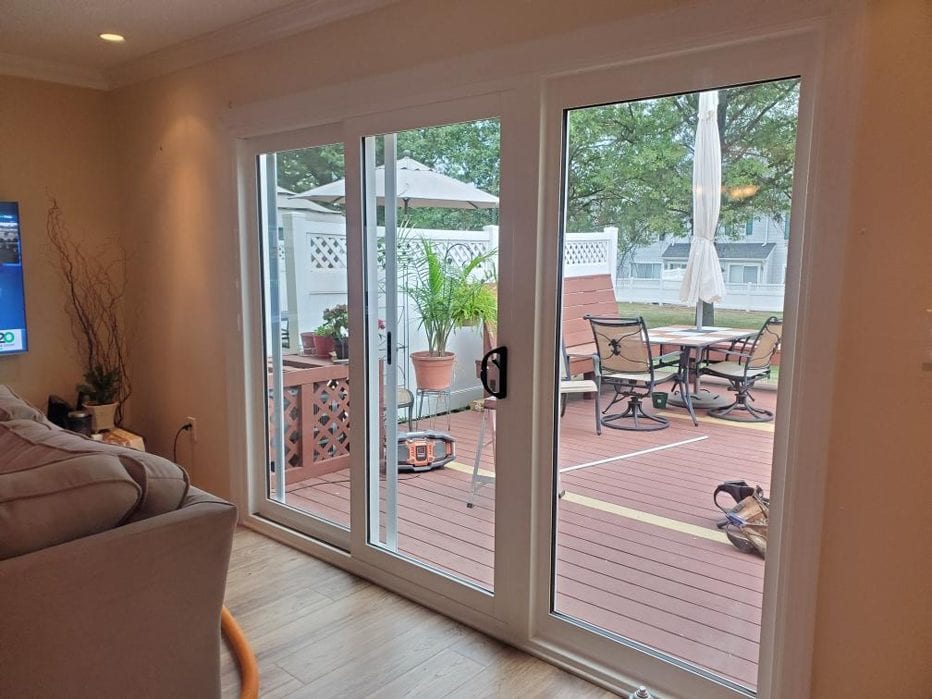 Vinyl Patio Door Replacement
This Patio Door Replacement was completed by our door installer in Bridgewater, NJ 08807. Pictured is the final result of setting this beautiful New Jersey home up with three brand new Okna replacement windows.
This brand new 9′ sliding patio door was manufactured by Okna and is part of their Forester series patio doors. This patio door features a white interior and exterior finish, low-e/argon gas glass package, 4 point multi-locking system, fully insulated panels and frame with one center operation panel. This install was finished in just one day in Bridgewater, NJ 08807 while still meeting certain HOA guidelines.
Markey Windows, Doors & More offers exterior and interior home remodeling services to the New Jersey Area.