fiber cement siding In Flemington, NJ
fiber cement siding In Flemington, NJ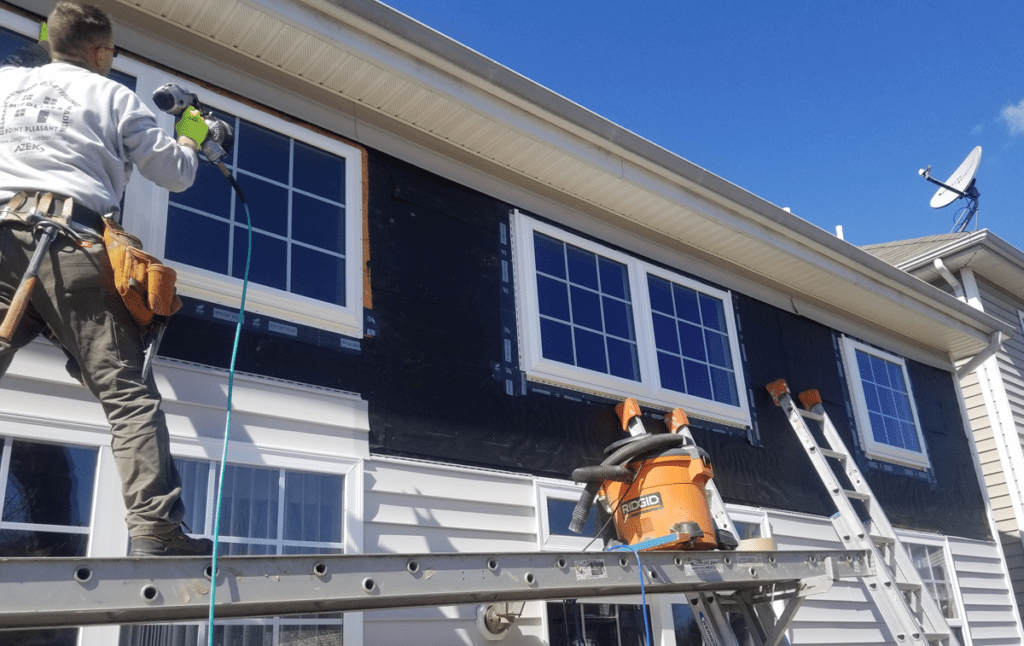 Smooth Plank Style Fiber Cement Siding
This home located in
Flemington NJ, 08822 had all of the siding ripped off before our
factory trained siding crew installed new James Hardie fiber cement
siding. This smooth plank style fiber cement siding was done in a
Timber Bark color accenting the chimney and preexisting stone work on
the home.
Along with the siding we also replaced some rotted trim
boards over the porch and wrapped them with new white aluminum and
redid the capping on the outside of the windows too with white
aluminum. We also installed new Anderson 400 series windows on the
entire home along with new custom white mantels over the garage
doors.