New Sliding Patio Door
Replacement in Hillsborough, NJ
Provia Entry door with 2 Sidelights in Somerville, NJ 08876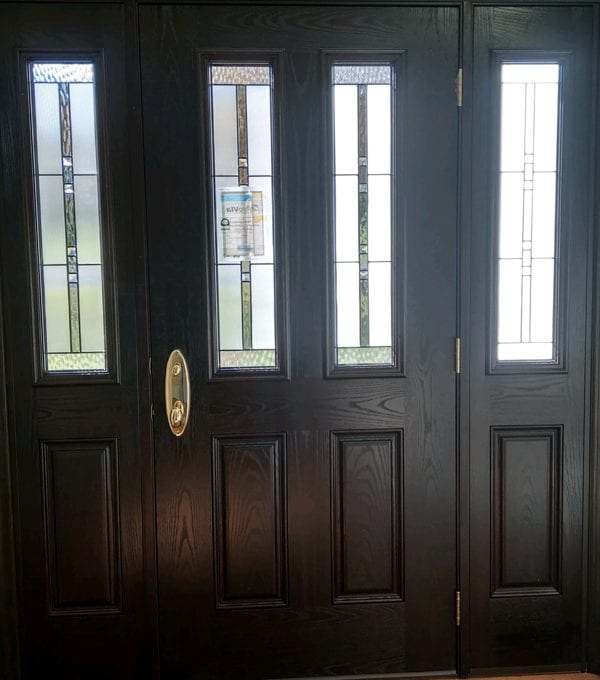 Woodgrain Fiberglass Entry Door Replacement by Markey Windows, Doors & More
This Dark Brown Entry Door Installation was completed by our professional door installers in Somerville, NJ 08876. Pictured is the final result of outfitting this beautiful New Jersey home up with a brand new Provia replacement entry door.
For the entry door replacement, we used one Provia woodgrain style fiberglass door. The Provia entry door is not only insulated, but fitted with beautiful glass panes. We also added in side lights to the doorway to really bring the replacement together.
All of the materials used for the renovations are approved by the Homeowners Association (HOA) and meet all requirements in Somerville, NJ 08876. Markey Windows, Doors & More offers exterior and interior home remodeling services to the New Jersey Area.